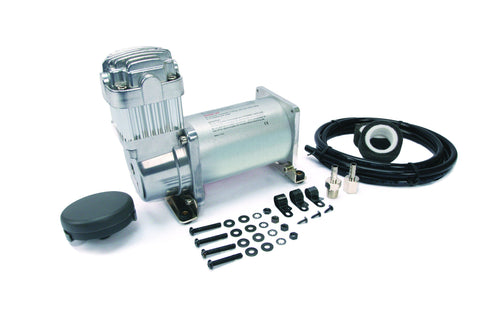 Viair 325C - Silver - No Leader Hose or Check Valve
The 325C-12V compressor works with low amp draw. Features include an air line for remote mount air filter installation, vibration isolators and insulated wiring for simple installation.
Note: Use thread sealant for proper installation. Teflon tape is not recommended. Properly sealed, recommended torque is 12 to 15 ft. lbs.
---
We Also Recommend