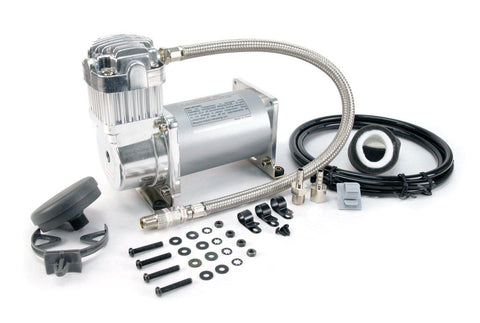 Viair 325C Compressor Kit - Silver - 24 Volt
325C-12V & 24V are compressors that work with low amp draw. Features include a standard 1/4″ NPT stainless steel braided leader hose with check valve and insulated wiring for simple installation.
Note: Use thread sealant for proper installation. Teflon tape is not recommended. Properly sealed, recommended torque is 12 to 15 ft. lbs.
---
We Also Recommend