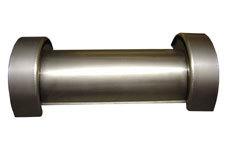 AVS Wheel Tubs & Round Notch Cover Combo - 32"
Wheel tubs & notch cover combo (round) 9.25" X 15" X 32"
PLEASE NOTE: All sheet metal parts are "foundations" only and may require cutting, trimming, etc. for proper fitment. These parts will require welding and body work by a qualified person.
---
We Also Recommend